Using the Left Navigation Panel
The SEER Training Modules website uses a left navigation panel to navigate through the modules. From the Home page you can see the five main headings.
By clicking on a main heading you open the list modules or resources under that heading. When you select a module, the list of topics in that module opens and the list of modules closes. As you continue to select topics the next list of subtopic headings appears. To get back to a module or reference list you need to select its main heading in the left navigation.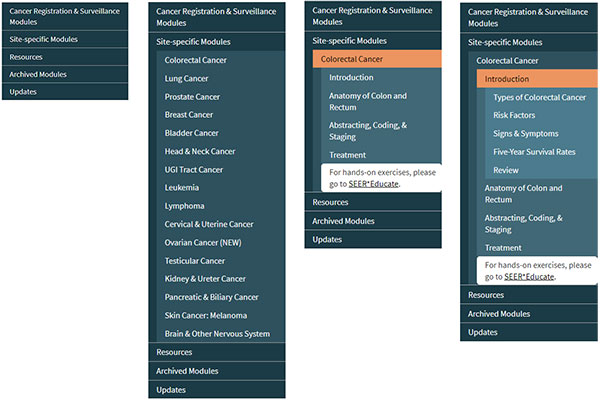 « Previous (Introduction to the SEER
Training Website) Next (Breadcrumbs) »